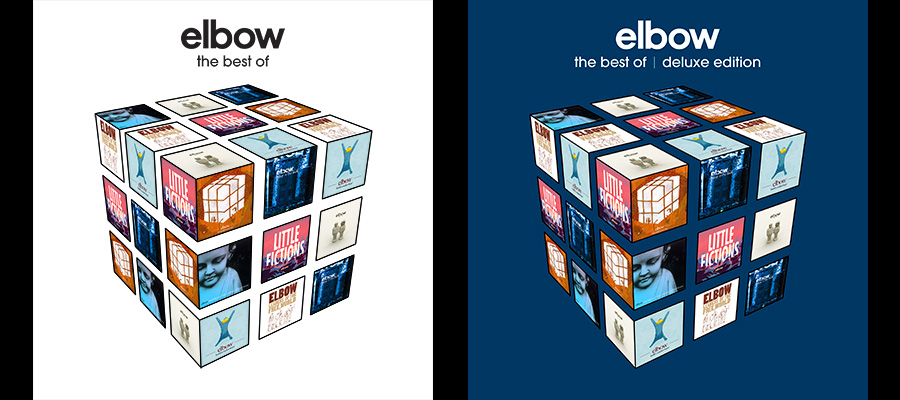 'The Best Of' is out now – curated by the band and packed with memories from a career spanning over 20 years. The album features elbow's cover of The Beatles' 'Golden Slumbers', as featured on the John Lewis Christmas Ad, as a bonus track. The deluxe edition features a second disc of additional album tracks.
"Best Ofs are a good way of introducing new fans to a big back catalogue. My first Leonard Cohen album was 'The Best Of', same with Fleetwood Mac and Nick Drake. It took ages for us to decide what should go on ours, but we got there in the end. We are really proud of this, it's full of memories." – Guy Garvey
Get the album here
TRACKLISTING
1. Grounds for Divorce
2. Magnificent (She Says)
3. Lippy Kids
4. One Day Like This
5. The Bones of You
6. My Sad Captains
7. Leaders of the Free World
8. Mirrorball
9. Fugitive Motel
10. New York Morning
11. Great Expectations
12. The Birds
13. Scattered Black and Whites
Bonus Track
14. Golden Slumbers
Disc 2
DELUXE ALBUM ONLY
1. Any Day Now
2. Fly Boy Blue / Lunette
3. Weather to Fly
4. Station Approach
5. Switching Off
6. Little Fictions
7. This Blue World
8. Kindling (Fickle Flame) featuring John Grant
9. Newborn
10. Puncture Repair
11. The Night Will Always Win
12. Starlings
13. The Loneliness of a Tower Crane Driver
14. Dear Friends
Available exclusively from the elbow online store – A limited edition black artwork version of the deluxe album, also available as a bundle with cube art litho print.