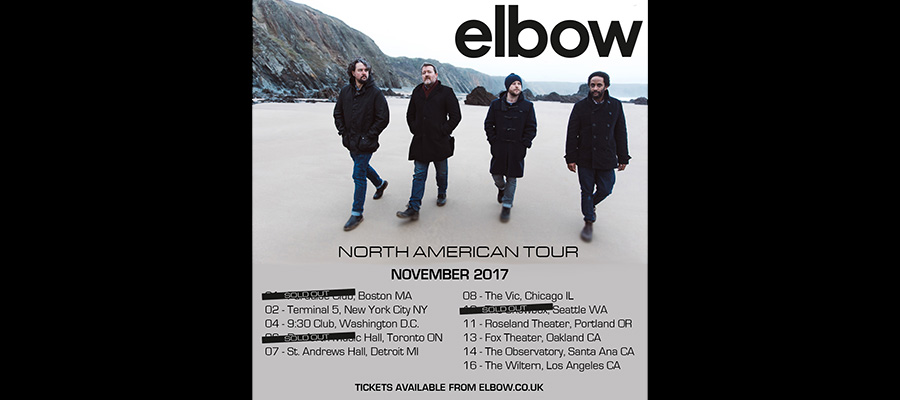 ELBOW'S NEW YORK GIGS MOVED DUE TO VENUE CLOSURE
Due to temporary closure for venue enhancement, elbow's scheduled shows at New York's Webster Hall on 2nd and 3rd November have been moved to Terminal 5 on Thursday 2nd November only.
Tickets for both Webster Hall shows will be valid for Terminal 5 on 2nd November only. Refunds are available at point of purchase for anyone unable to attend the new date/venue until 5pm ET, Thursday 27th April.
Terminal 5 will be an all ages event, tickets available here.
Apologies for any inconvenience caused.