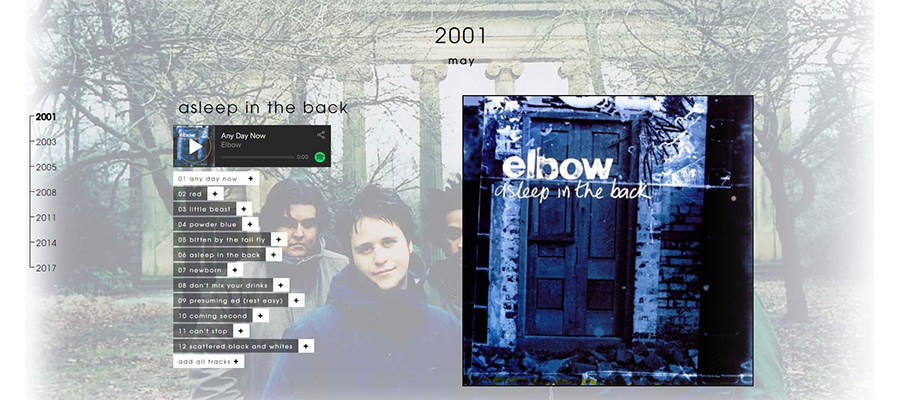 EXPLORE THE ELBOW TIMELINE
From 'Asleep In The Back' to 'Little Fictions', explore elbow's musical history and build your own bespoke playlist with the elbow Timeline.
Share your playlists on Facebook and Twitter with #MyBestOfelbow and introduce elbow to your friends.
elbow's tour kicks off in Dublin this month. Get tickets here.