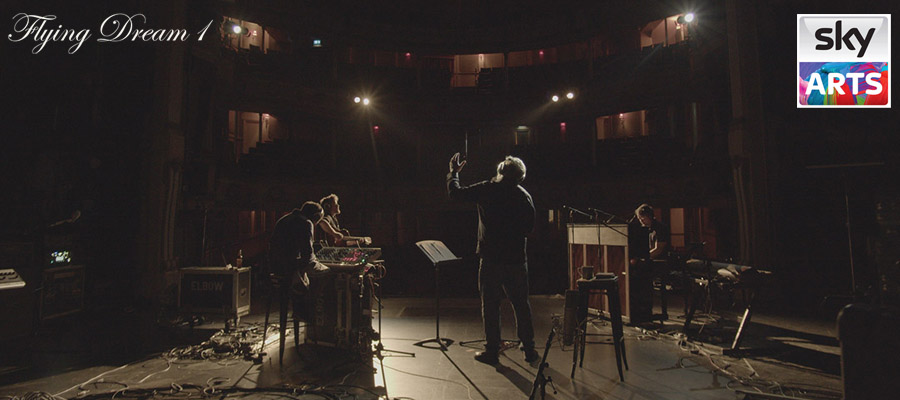 Flying Dream 1 Documentary
Filmed by long-time elbow collaborator Mark Thomas, follow the story of elbow's ninth studio album, recorded during lockdown at Brighton's Theatre Royal in 2021, in the premiere of brand new documentary 'Flying Dream 1'.
Guy on 'Flying Dream 1': "I'm excited that this documentary may lead people to Flying Dream 1. We released the album soon after it was finished though we knew it may get lost in the post covid clamour and so it did. But there was a poignancy to much of the subject matter we didn't want to squander. Just nine months on I look back at our time at the Theatre Royal Brighton as the happiest recording experience of our lives. We're so proud of this record and it's my personal favourite of the nine so far. Beautifully captured by our old friend Mark Thomas of the Soup Collective (Any Day Now onwards), it was a truly magical experience."
Tune in this Friday (19th) at 8pm on Sky Arts.