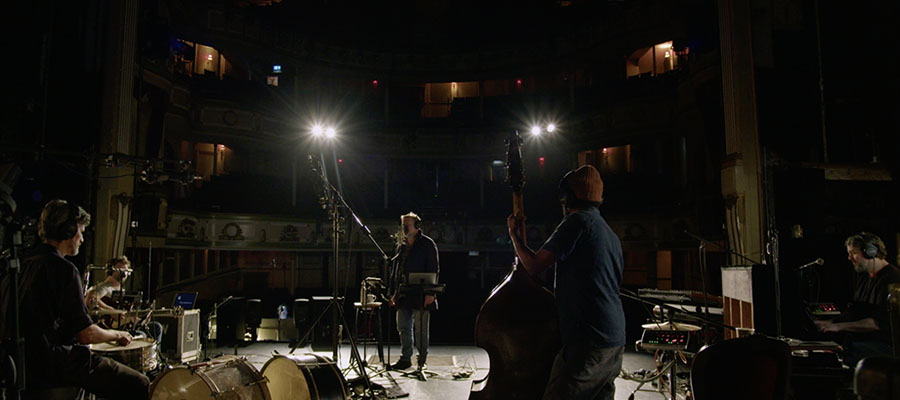 'FLYING DREAM 1' SINGLE OUT NOW
'Flying Dream 1', the third single and title track from elbow's forthcoming album is out now. Guy Garvey on the opening track to the new album:
"I seem to remember my first flying dream. Who knows if it's a memory or a memory of a memory but it was in the house that my mother still lives in. I suppose in a way it's a gently encouraging sentiment in the same vein as 'Lippy Kids' and it's all set in the same place.
"Flying dreams are supposed to be incredibly positive things and I used the flying dream as a jump off point, if you'll forgive the pun, for describing the house I grew up in and what my family were like and the feelings of childhood that have been revitalised recently through seeing the world through the eyes of my son.
"The piece of music that Craig put together is just astonishing. I lived in it for weeks and weeks before settling on a lyric. It was Craig's idea to make it the title track of the album, which is apt as it opens the album and perfectly sets the tone for what we were wanting to do across the whole record."
Watch the video for 'Flying Dream 1' here.
Stream/download here.
elbow's ninth studio album, 'Flying Dream 1', is released on November 19. Pre-Order here.