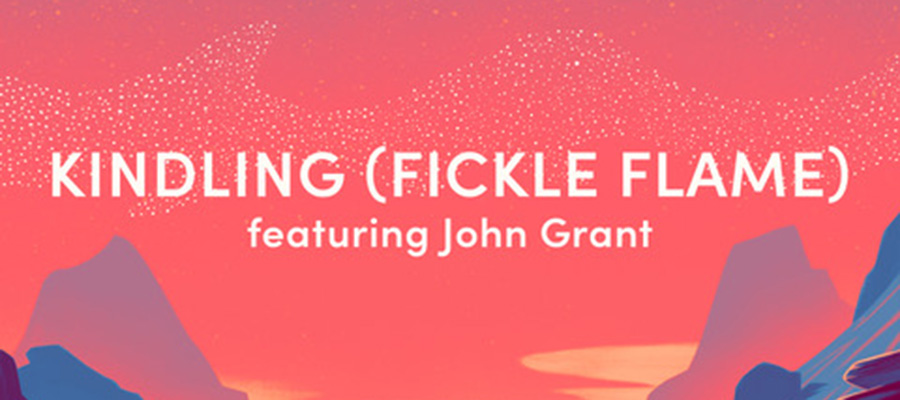 Listen to 'Kindling (Fickle Flame)' with John Grant
'Kindling (Fickle Flame)', a special re-recorded version of the 'Little Fictions' album track, has been transformed into a duet between Guy and John Grant and is available today to download and stream.
"We are always looking for ways to lead new ears to our records and the idea of duetting with John on the track came from a dressing room conversation in Cork. I felt that there was space in the song between the original vocals for a sympathetic voice and a romantic close harmony. John was the first person that came to mind for us when we thought about who could do that. The last guest on an elbow record was Richard Hawley on 'The Fix' which is a Matthau / Lemmon style comedic caper. I felt I could write friendship into a romantic song and as John is both a good friend and a true romantic it worked perfectly. We like to think the listener can feel the beards nuzzling on either side of their neck." – Guy Garvey
Download 'Kindling (Fickle Flame)' and listen online here.
Fans in the US, Mexico and Canada can listen to the track online here.