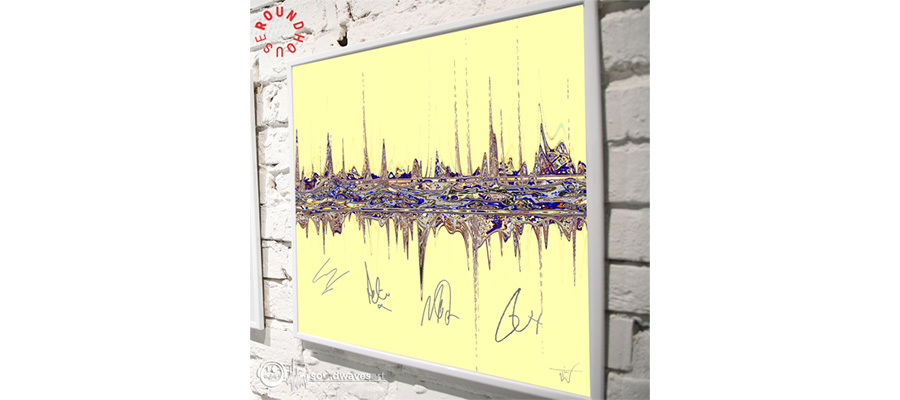 'ONE DAY LIKE THIS' SOUNDWAVES ARTWORK IN SUPPORT OF THE ROUNDHOUSE TRUST
A handful of limited edition prints signed by elbow have been reissued to support the amazing work of The Roundhouse Trust. The prints, from Soundwaves Art, were created by colouring and shaping the sound waves from 'One Day Like This'.
Find out more and get your print to support The Roundhouse Trust here.