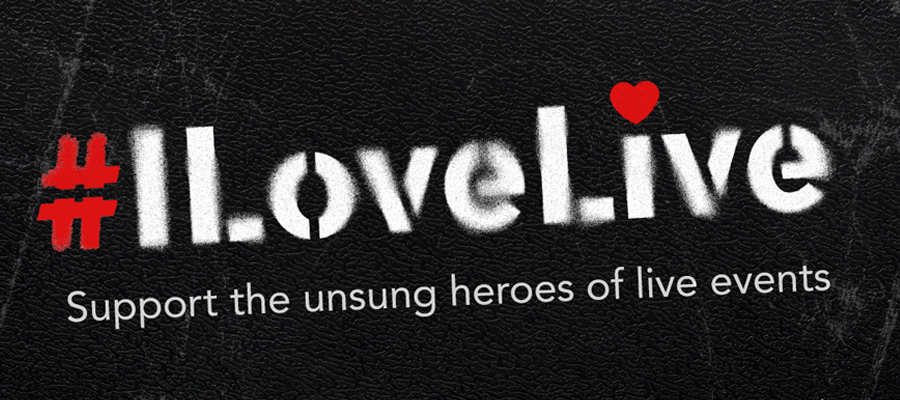 Stagehand's #ILoveLive Campaign
elbow are raising money for crew charity Stagehand's #ILoveLive campaign, which is providing financial help for all UK stage crew who are in the greatest need. Largely self employed, many stage crew have fallen into the gaps in financial support through the Covid-19 pandemic.
All crew are the unsung heroes of the live entertainment world but their opportunity to earn a living has been removed. We need to look after them now to ensure a return to live music as soon as possible. Without them shows just couldn't happen.
elbow are donating a very special guitar, along with a package of rare and exclusive prizes for the winner. These include the following:
• A National Resolectric guitar, played by Mark Potter since 2007. This is the guitar on which Mark recorded 'Grounds for Divorce' from the album 'The Seldom Seen Kid' and he's played it at numerous live shows including Glastonbury, Hyde Park, The O2 and the Manchester Arena. The guitar will be signed by the whole band and dedicated to the winner of the draw
• Lyrics to 'One Day Like This' – handwritten and signed by Guy Garvey
• Signed and framed limited edition 'Cast of Thousands' artwork
• Signed, rare promotional cardboard cube from the release of 'The Seldom Seen Kid' in 2008
• elbow 2014 tour crew bag – exclusively made for elbow's touring crew
£5 buys you one prize draw entry to win the above prizes, and you can buy multiple entries.
Click here to enter the auction.