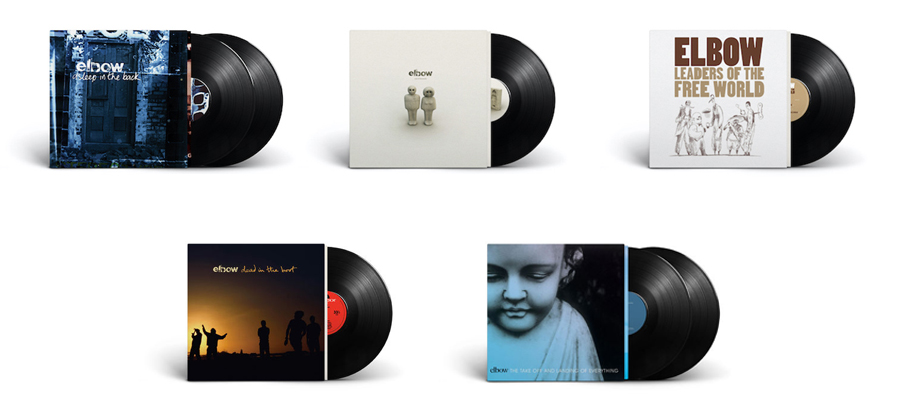 VINYL REISSUES - NEW RELEASE DATE
The reissues of elbow's first three albums on vinyl have a new release date. 'Asleep in the Back', 'Cast of Thousands' and 'Leaders of the Free World' will now be released on 11th December (8th January in the US).
The albums are being released on heavyweight vinyl, alongside a re-pressing of B sides collection 'Dead in the Boot', and 2014's 'The Take Off and Landing of Everything', meaning that the entire elbow album catalogue will now be available on vinyl.
Pre-order here.