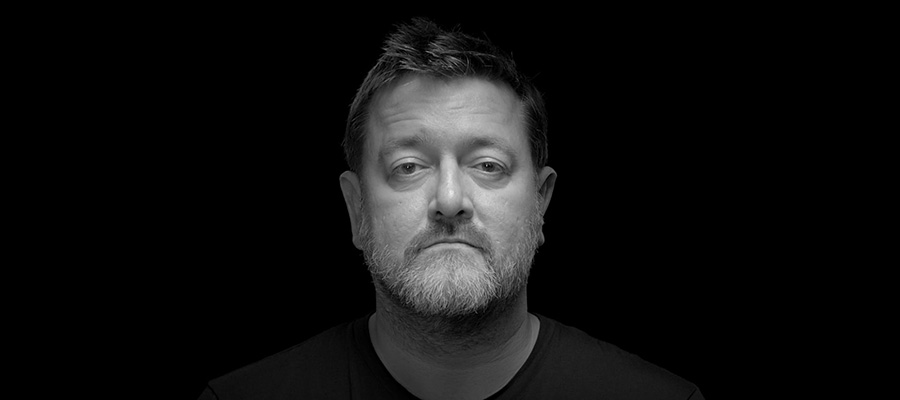 WATCH 'GENTLE STORM' VIDEO
Watch the new video for 'Gentle Storm', directed by Kevin Godley and inspired by the iconic video for Godley and Creme's seminal pop classic 'Cry'.
"'Gentle Storm' reminded me of something but I couldn't work it out for a bit, the yearning and the sparsity of the sound. When I worked out it was 'Cry' I asked the rest of the band if they remembered the video 'cos it was such a seismic event as a kid. Pete and Mark did but Craig didn't and I realised that a lot of people wouldn't know the track or the video even though they were BOTH so important to me. So Kevin Godley is a Prestwich boy and so am I so I thought 'I'll be a cheeky bastard and get in touch with him and see if he is up for doing it again for our track.' It was amazing that he was up for it. We got a load of our friends and family involved so they ALSO are in it. The shoot day was incredible, video shoots can be quite grim but it was such a great atmosphere that Kevin created and the finished film is something we are amazingly proud to be involved with." – Guy Garvey.
"When Guy Garvey called me and said: 'Would you consider recreating the 'Cry' video for our new song 'Gentle Storm" I was a bit puzzled. Why would he want something that was already out there? Then I realised… 'out there' really meant out there since 1985 and a whole generation or three wouldn't have seen the original, or have a clue who Godley & Creme were, so to a world of millennials it would probably be "who the fuck?"
"I didn't really have to direct anyone – they all became suitably themselves as soon as the camera rolled. Everything felt real, nothing felt forced and there were no fuck ups, no tantrums and no 35mm gates to check as we shot on 4K res digital video. In fact the only difference between this shoot and Cry was the major technological advance of steadying people's heads with a sink plunger instead of a saucepan." – Kevin Godley
'Gentle Storm' is the latest track to be revealed from forthcoming album 'Little Fictions', out 3rd February on digital download, CD, LP and limited edition boxset. Preorder the digital format and get 'Magnificent (She Says)', 'All Disco' and 'Gentle Storm' instantly.